WOMEN'S MISSIONARY UNION
FBC Lathrop
Women's Missionary Union (WMU) is a missional organization within FBC Lathrop. It is a women's outreach where women come together to learn about and plan missionary work.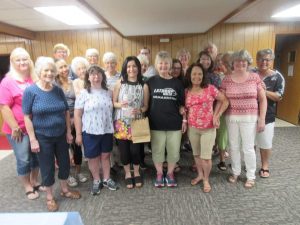 Currently we are not meeting in person! Come join us for Ladies Life Group on the First Monday of each month if you would like though.
Just because we are not meeting does not mean we are not working on projects and supporting missions local and around the world.
Also one project we continue to do from home is creating prayer shawls and prayer blankets.
If you have additional questions on how you can support or current projects contact Jane Snodgrass at 816-284-1942.