WOMEN'S MISSIONARY UNION
FBC Lathrop
Women's Missionary Union (WMU) is a missional organization within FBC Lathrop. It is a women's outreach where women come together to learn about and plan missionary work.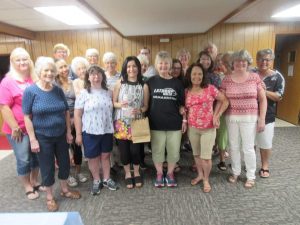 We typically meet on the 2nd Monday Night at 7pm of Each Month at the Fellowship Hall – FBC – Lathrop.
Upcoming meetings for 2023:
August 14 – 7pm
August 27 – Serve at City Union Mission
September 11- 7pm
September – Missouri Missions
October 9- 7pm
October – Samaritan's Purse Operation Christmas Child Boxes
November 13- 7pm
November – Angel Tree Collection
December 4 – 7pm Cookie Exchange combine TBD
December – Lottie Moon International Missions
Watch for additional updates to meetings, projects, mission focus prayer requests and more in the Weekly Church Bulletin.
If you have additional questions on how you can support, or current projects contact 816-210-9388.