YOU BELONG HERE, YOU ARE WELCOME HERE! C Y'ALL SOON!
Ladies Life Group is a ministry for women of all ages to gather, fellowship, share, and progress in their faith.
June 1,2020 – Monday at 7:00 p.m.
Location – Gentry's – Lathrop, MO
All ladies are welcome, come and join us!
We will be painting on garden rocks so if you have a painting apron or an older shirt and if you have a special paint brush or supplies you want to bring that is great. It is not required for you to bring supplies though. Just come.
We will also have a "Chocolate Chat", want to see what that is all about. It's so fun.
Gentry's has been accommodating in allowing us to meet in the space and they will have the coffee shop open so if you would like to support local and get a yummy drink bring some money.
See you soon. If you have questions contact Lori Morgan, 816-509-1825.
There are spaces outside, inside and lots of space to distance. If you want to wear a mask that is fine. We can also do AIR HUGS!
If you don't want to come in but would prefer to pull up and get a coffee or drink made, I can be your waitress. There are many options to connect. I want you to feel loved and supported in whatever way fits and feels best for you.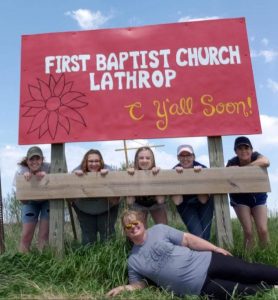 Ladies Life Group